we're empowered women who love empowering others.
All are welcome here.
I've been a professional photographer for nearly 20 years, but have reinvented my studio to reflect what I believe is my true purpose in life.
After going through a major life change in 2016 when I lost my life and business partner, I learned that life is precious. It took time, healing, and traveling the world for a year with my camera, shooting for myself and not for others. My craft helped pull me out of the darkness. It helped teach me new ways to find joy in the small things.
As I rebuilt myself and my new life, I paid close attention to where the light and darkness intersected—figuratively and literally in life and my art. My camera became my tool to illustrate this delicate balance that I could feel in my bones. I rediscovered myself through these experiences which taught me to savor every sweet morsel of the NOW. The gifts that came from this chapter of life have prepared me to provide a truly one-of-a-kind collaboration with my clients that bonds us in a unique way. I deeply cherish these genuine relationships, as do my ideal clients.
Through my rebuilding after loss, I learned a lot of ways to love and celebrate myself and life—which I encourage my clients to embrace through a unique journey that is so much more than pretty pictures. This runs deep and I promise you that you'll come out on the other side seeing yourself and your life in a new light.
I left a career in the automotive industry to join Betsy in January 2022. I had my daughter a few months prior and realized my career just wasn't as fulfilling as I wanted it to be. I wanted to help make a difference.
I've been photographed by Betsy too many times to count now. After each session, I walked away feeling like I had a new outlook on whatever I was going through at that moment.
That's part of the beauty of what I do now. I get to help others find that new outlook! I've been in your shoes; I know what you're going through. I've been nervous, excited, shy, and fearless all in a matter of minutes.
I like to turn my boudoir experiences into shareable moments to help you prepare for your session. Nothing is off limits; we can talk about anything and everything! All the fun wardrobe planning as well as the somewhat uncomfortable topics and emotions that come with boudoir (hey! It comes with working outside our comfort zone!). I'll be by your side every step of the journey. You won't be doing this alone!
---
"THESE PHOTOS REMIND US OF HOW
TRULY LUCKY WE ARE"
---
the Alfafaras, repeat family photo clients
"UNPOSED PHOTOS THAT REFLECT PEOPLE AS THEY TRULY ARE..."
"THESE PHOTOS REMIND US OF HOW TRULY LUCKY WE ARE…"
"Betsy is the only photographer I've ever met that takes unposed photos that aim to reflect people as they truly are. She takes seemingly trivial human parts of your life and shows you how beautiful and very non-trivial they are."
"These photos remind us of how truly lucky we are in life and of all the great things we have. This really gave us an outside perspective of who we are. We live our day-to-day, but the experience really shows US our day-to-day. It will definitely be something we remember forever."
I take great pride in going above and beyond for my clients over the past two decades...
Both as Betsy McCue Pictures and La Vida Creations, prior to that. I have hundreds of satisfied clients around the world! I've photographed clients and small businesses internationally in Germany, London, France, Australia, Czechia, Serbia, and Croatia. I love to travel for work and do boudoir photos and family photography in cities on demand. Read what my clients have to say and you'll get a good idea of how much I love serving my clients! I have lots of reviews here on my site but here are a few other independent sites if you really want to dive in. 🙂
From the Mouths of Babes! Dive into more reviews around the web on independent sites.
I am a firm-believer in giving back to the community and charitable organizations I care about in any way possible!
• Volunteered photography for the San Diego Humane Society for 5 years, helping hundreds of dogs get adopted into forever homes. My work was well-known for capturing the unique bond between humans and their canine friends. Many of my photographs were featured in annual reports, fundraising efforts, and billboards for raising community awareness.
• Participated as a lead photographer in community-based charity work following the devastation of Hurricane Katrina in New Orleans. I photographed pro-bono family portraits for those who had lost their homes and belongings.
• Provided professional event photography for numerous HRC (Human Rights Campaign) LGBTQ Equality Fundraising events as well as numerous Planned Parenthood Fundraising events. Both are worthy charitable organizations aligned with my personal values.
• Served as a leader in the local San Diego photography community for several years, providing leadership and support to new and experienced professionals.
• Documented fundraising efforts and community awareness events for the San Diego Class 1 Streetcars, working towards restoration and reinstallation of these vehicles for historic preservation and tourism.
• Gave back to the arts community of San Diego through Pro Bono work for rising modern dance companies.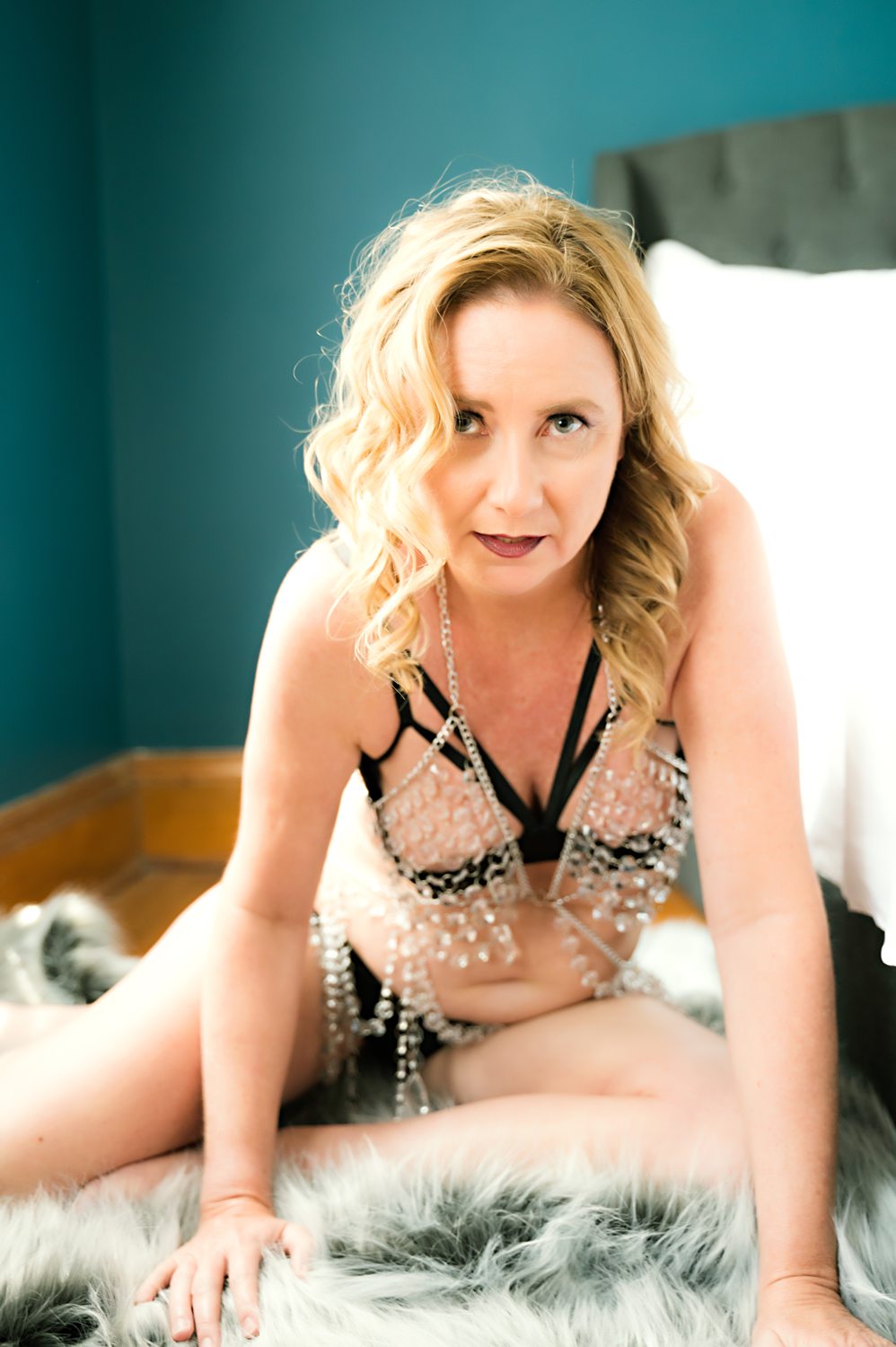 OMG!! Going from extreme nervousness to such a calm, natural nature within a few hours with a photographer I've never met was SO worth it during my boudior session! Betsy did an amazing job to ensure I was comfortable the whole time. She captured a side of me that I connected with and maybe a few sides I wasn't so sure about but, the photos turned out GREAT!
As a 28yr male, I never thought that I'd do something like this. I'm so glad I did though, I did the boudoir photo shoot as a wedding day present for my fiancée. Betsy makes you feel welcome, safe and comfortable the moment you walk through her doors. All the photos came out amazing! (Even with my body image issues I have.) I loved the pictures, and how she makes you look great in all the photos.
I am sooo happy with my photos, Betsy made the session comfortable and easy, she is amazing at posing, and willing to try any ideas. If you are on the fence about doing a session, just do it! You will not be disappointed.
Featured around the interwebs...