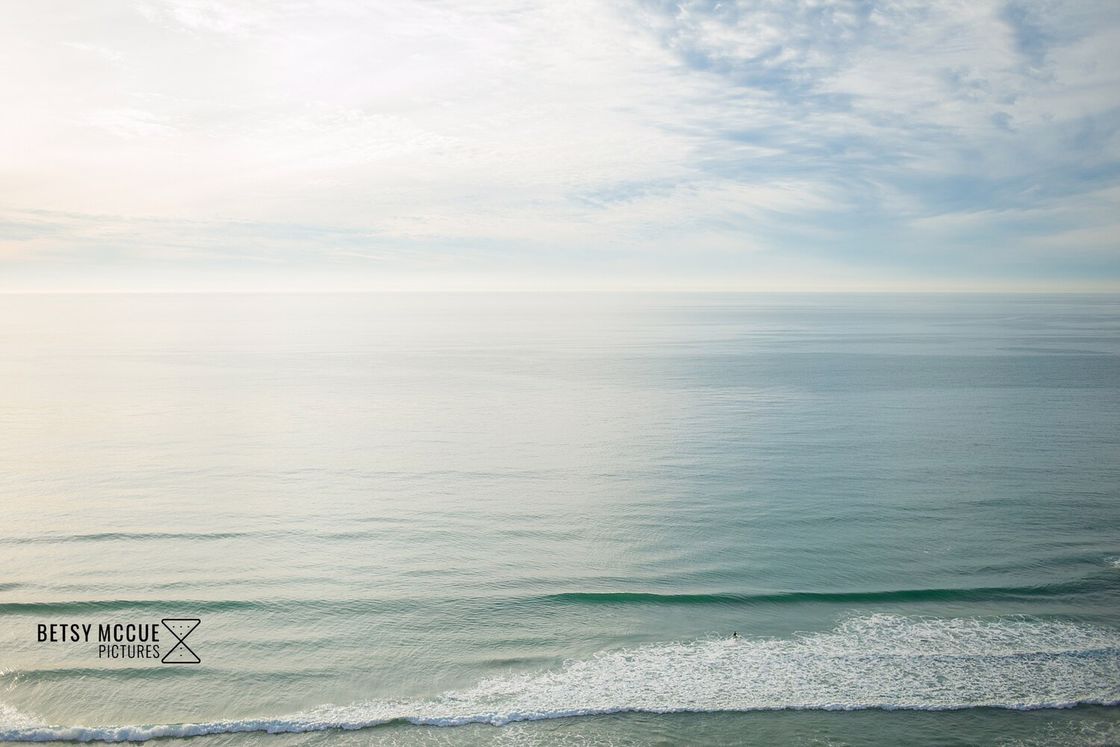 A beach boudoir shoot is perfect for connecting with nature and your sensuality. While it sounds glamorous and fun, this session can take more effort to plan than an indoor shoot. This article gives you beach boudoir shoot ideas, including what to wear and how to prepare for it.
Beach Boudoir Shoot Ideas
The best beach boudoir photoshoot ideas include something sporty, ethereal, novelty, bridal, or nude. You can have a windswept by-the-sea look with modest clothing or go full-blown beach babe with sultry lingerie. You may also have a couple's photo session with your partner.
Boudoir photography is for more than just an indoor setup. You can also go outdoors and explore with more space for your photos.
What Are the Best Beach Boudoir Photography Concepts?
Boudoir photography aims to give you empowering, sensual portraits. With these concepts, the beach's beautiful glow and calming ambiance can add story and depth to your steamy pictures.
Beach Babe
Going for a beach babe vibe is among the most straightforward ideas for a boudoir shoot, especially if you already have a vast collection of bikinis and swimsuits.
You can wear a summer dress as you walk along the shoreline or have a bombshell two-piece bikini that highlights your curves.
Sporty
Do you want to look like something straight from a Sports Illustrated magazine cover? A sporty theme is another good boudoir shoot idea if you want to soak up the summer vibes while looking more athletic.
A bikini paired with skimpy shorts is perfect for ladies wanting to incorporate water sports into the shoot. Halter bras, high-waisted bikini bottoms, and bodysuits are also ideal for covering more skin while looking more alluring.
Topless or Nude
While it may feel a bit wild initially, being topless or nude is quite common in boudoir photography. They are perfect for the beach because your skin gives a great contrast against the flow of water. Topless and nude shots give you more control as you gain more self-confidence.
One of the things I love about a beach session is that you don't have to reveal everything. You can lie on the sand while showing off your backside or have a flowy blanket cover your bust while flaunting your sides. You may even keep everything hidden as I take silhouette photos.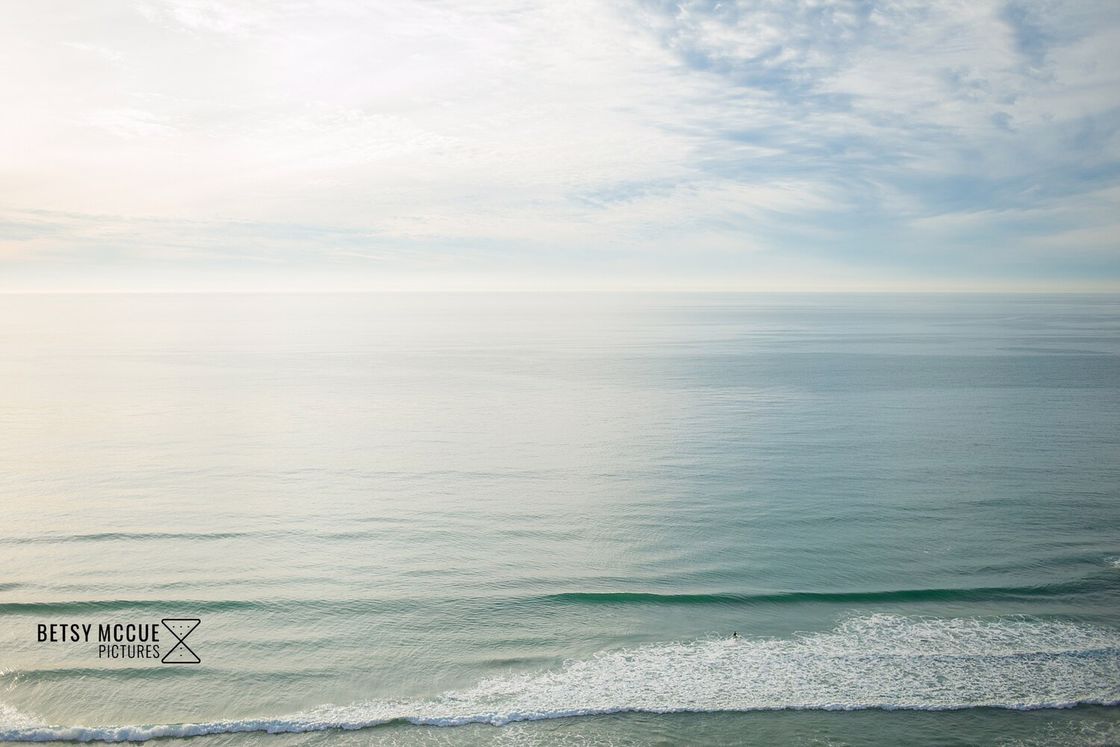 Ethereal
Having a beachside boudoir shoot doesn't mean you have to limit your wardrobe to bikinis and summer dresses. You can also bring an elegant and delicate touch to your images.
An ethereal boudoir shoot on the beach can mean wearing nightgowns, formal dresses with an open back, or skirts with high slits.
Novelty
You can try a novelty-themed shoot if you want to add something playful. This is also a great chance to maximize your Halloween costumes for a boudoir session.
You can wear something like a sexy pirate or mermaid princess. Another boudoir outfit idea is to use movie-inspired bikinis, like the iconic Baywatch lifeguard red swimwear.
Bridal
This concept is perfect for brides who want a more daring portrait session before the wedding. This is also perfect if you have a beach wedding and a few days to spare or want to incorporate this into your engagement photo session.
You can wear a bridal robe, corset, thigh-high stockings, and even your wedding garter. You may also use an oversized white shirt or lingerie with strappy accents.
Couple
Whether you want to celebrate a special moment with your partner or try a new concept for photos, a couple's boudoir session is among the most memorable experiences for couples.
You can get intimate to show the love in photos, with glorious waves and beautiful sky as your background. A couple's boudoir also lets you wear complementary outfits that explore your sensuality.
What to Wear for a Beachside Boudoir Photoshoot
About 21% of women don't visit the beach because of how they feel about their bodies. With boudoir photography, you already have a genuine beach body (if you have a body, it's beach-worthy!!) where you can pose powerfully and gracefully. Regardless of the theme, these are versatile clothing options for a beachside boudoir photo session.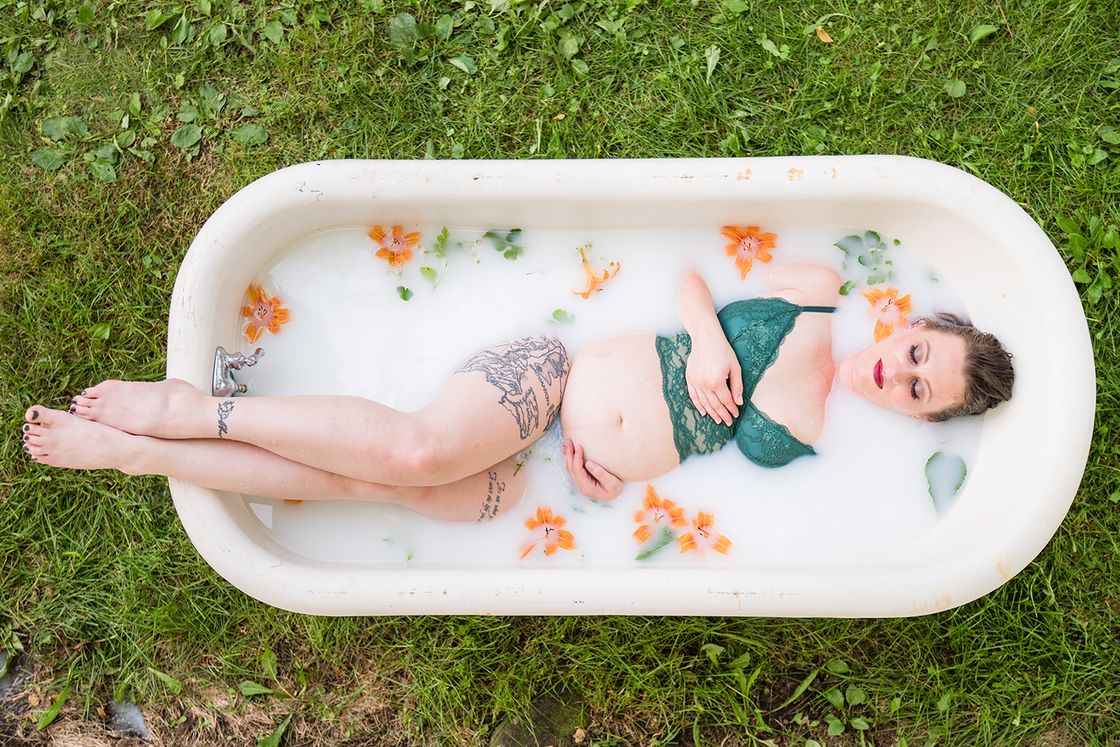 Lingerie: Wearing lingerie is one of the things you'll expect in boudoir photography. This lets you find a balance between using sheer clothes and going nude.
Bikini: Wearing bikinis is a safe choice because you can easily choose what style, color, or pattern you want.
Bodysuit: Bodysuit shapes and elongates the body, making you fashionable and look highly appealing at the same time.
Cover-up: A cover-up like a shawl, kimono top, lace robe, or blanket can make you look teasing by revealing your skin while covering up slightly.
Flowy shirt or dress: You mustn't wear tight-fitting clothes in every shot. Flowy dresses or shirts suit the beach's windy atmosphere.
How Should I Do My Hair and Makeup for a Beach Boudoir Photoshoot?
When considering hair and makeup styling, use waterproof mascara and eyeshadow that stand against the wind, sand, and water.
Use non-sticky or matte lipstick to avoid stray hairs getting stuck on your lips. These also prevent you from having a faded lipstick look. Additionally, apply a liquid bronzer to make your skin glow.
For the hair, you can have a loose fishtail braid, pull your hair up with a silk scarf, or put ocean-inspired hair clips for a half-up, half-down hairstyle. Apply the right hair products to prevent wind and humidity from making your hair frizzy and unruly.
Frequently Asked Questions
How to Prepare the Face and Body for a Beachside Boudoir Shoot?
To prepare your face and body for a beachside boudoir, avoid sun exposure and let your skin rest from waxing or shaving days before the shoot. It also helps to exfoliate and not experiment with new skin care products. Aside from moisturizing the face and body, apply sunscreen as well.
How Long Should a Beach Boudoir Session Last?
A beach boudoir photoshoot can last anywhere from 45 minutes to two hours, depending on the shoot's complexity and your wardrobe changes. However, you must consider sun exposure and lighting, so limiting your sessions to less than two hours is best.
Conclusion
Grand Rapids has several great places to take pictures, including beaches and lakes. These beach boudoir photoshoot ideas will inspire you to take empowering boudoir pictures. If you still have questions about planning a boudoir session, I would love to help prepare your boudoir photoshoot in our Kalamazoo, Michigan studio.