How Would You Rate Your Overall Experience?
5 stars!
What was the experience like for you?
Having never done a boudoir shoot before, I was definitely apprehensive. But from even before the shoot date, you made me feel comfortable. I really appreciated the fact that you wanted to get to know me before we worked together and your upbeat and supportive vibe throughout the process. One thing I was surprised by was how much you listened to my input about the type of feel/look I wanted. It was obvious you paid close attention to the suggestions I had made about the ambiance, background, and type of shots I wanted, which I really appreciated.
You didn't just create photos of me, you created art. I was in a place in my life where I didn't feel very attractive, and your work made me feel beautiful. It was incredibly affirming and empowering. I wanted to share my pics with everyone! Thank you so much for everything, Betsy!!!
Did you have any hesitations or fears before booking?
I was afraid that my nervousness would show in the pics and that it wouldn't be fun. The shoot itself was actually so fun!!
If you were going to recommend me to your best friend, what would you say?
Doing a shoot with Betsy is one of the best gifts of self-care you can give yourself.
What did you think or feel when you first saw your pictures?
HOLY SHIT!!!!!!!!!!!!!!!!!!!!!!!!!!! I have NOTHING to worry about. I am a QUEEN!
What do you feel your images will say to you in 20 years?
They will say I was resilient, strong, sexy, beautiful, full of life, and comfortable in my own skin.
Was there anything specific that stood out to you about working with me?
The fact that you were actually interested in my aesthetic choices. You didn't assume everyone wants the same type of image—you actually listened very closely to what kind of images I appreciated. The option of putting together a pinterest board of what I was thinking was incredibly helpful to me, and helped me be more calm because I knew I really wanted a specific style.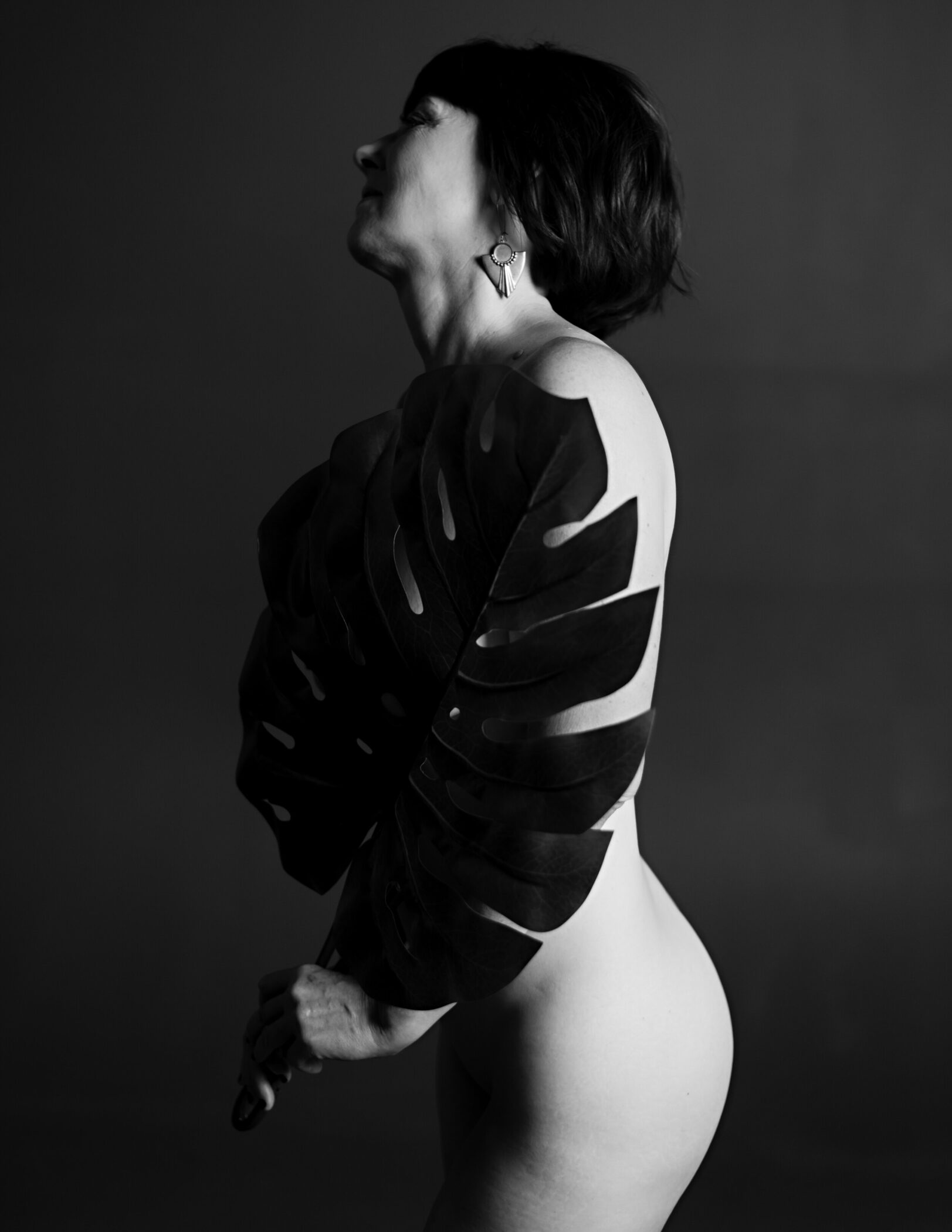 "It is not simply photography, it is art. It is beautiful.

When I saw my photos I thought, 'HOLY SH*T! I have nothing to worry about…

I AM A QUEEN!'."

—Ms C
Was there anything specific that stood out to you about my imagery?
It is not simply photography, it is art. It is beautiful. Your use of lighting is amazing. Your framing is amazing. Your attention to detail is amazing. Your eye is amazing.
What do you think? Are you ready to celebrate YOU too?
What's stopping you from saying YES?