Plan Your Kalamazoo Boudoir Session With Pinterest
Vision boarding isn't just for setting career goals, saving your money, or planning a dream vacation. One of the best ways to prep for your Boudoir photo shoot is to create a vision board on Pinterest.
Pinterest is the perfect place to find Boudoir inspiration like what outfits, poses, and overall Boudoir vibes capture your essence the most. But it's not just for you—it's also for me, your photographer! Your Boudoir vision board lets me peek into your brain and gives me ideas for poses to coach you into, what props and backgrounds are going to work best to tell your story, and how to approach your photos so you'll love them at first sight.
If you're anything like me, you know how easy it is to get lost down the Pinterest rabbit hole. So, whether you're a Pinterest addict or a vision board virgin, I've got all the pro tips to help you OWN your Boudoir photo shoot before you ever step a foot into the photography studio…
Why make a Pinterest vision and inspiration board?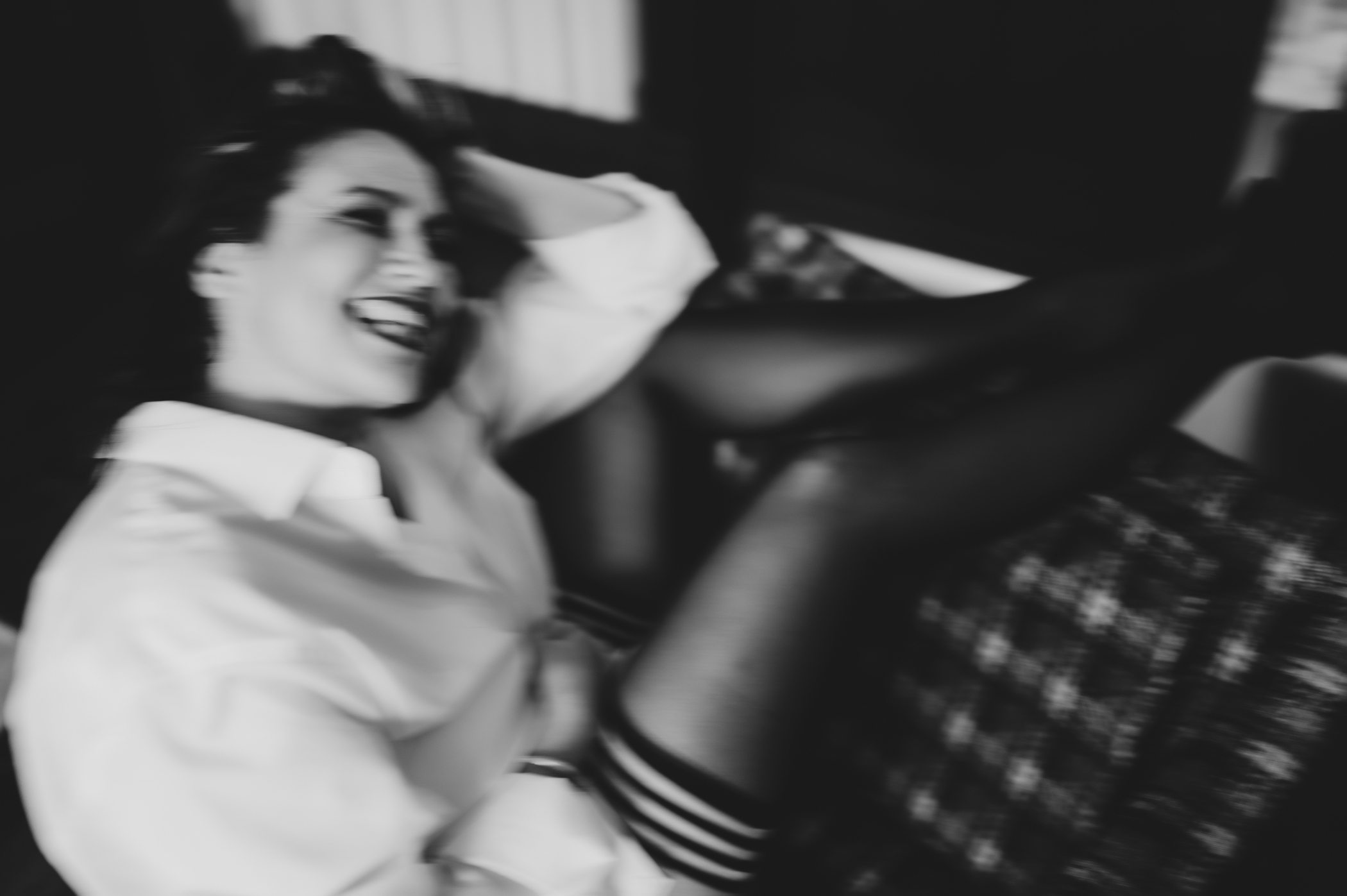 The vision board's purpose is to reflect the FEEL you want to achieve during your shoot.
How do you want to feel? Both during the shoot—about yourself and about the space you're in—and later when you're looking at your final shots. And…
How do you want your photos to feel? There are so many editing styles and different ways pro photographers can manipulate your photos after the shoot. It's important for you and your photographer to know what you're looking for so you get the photos you want.
You can also think of FEEL like the VIBE you want your photo shoot to embody. Examples of feels or vibes include:
💋 Feminine and flirty
🍑 Sultry and sassy
🌺 Raw and real
Both during the session and when you see your Boudoir pics, I want you to fall in love with what you're feeling and seeing. I want you to fall in love all over again with YOU.
What should I pin on my boudoir photo shoot vision board?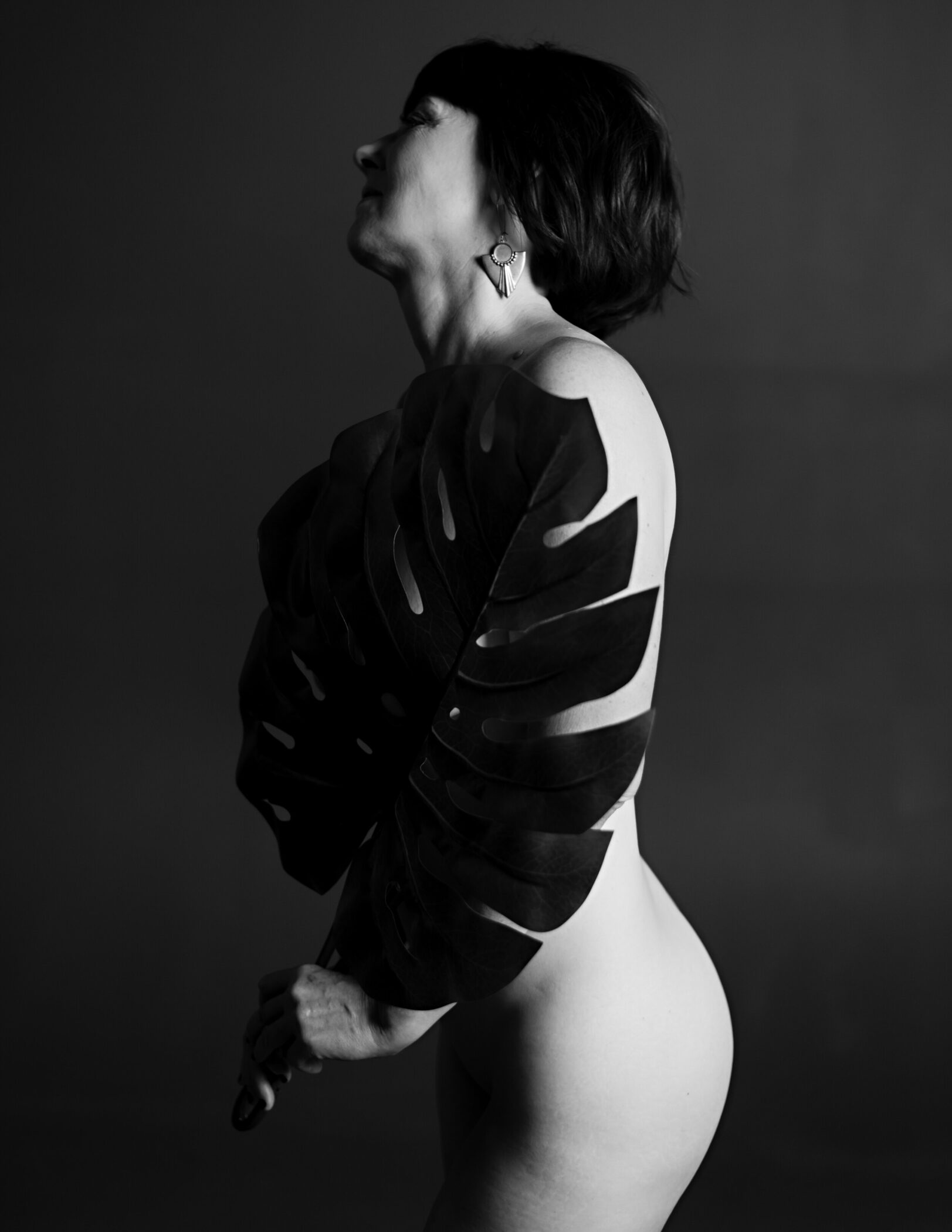 Your "show-me-some-skin" comfort level—Inspiration photos show me your comfort level.
First, look for pictures that give you the FEEL you're looking for, like I talked about above. Pin pics and poses that get you excited about creating these images yourself. For example, when you look at your board, do you see…Fine art nude black and white picturesImplied nudity with the use of sheets and cleverly covered partsFully covered models in combinations of clothing and lingerieDemure, sassy, or badass attitude feels
It doesn't matter how much or how little skin you're comfortable showing. I'll meet you exactly where you are and I'll help you get all the sexy Boudoir shots you want. That's what my insider Boudoir photography tips and tricks are for after all!
Betsy's Pro Tip—Be sure to go back and look at all of your pins a few days later with fresh eyes. You'll probably see a pattern of which styles and vibes are resonating with you the most. Delete any pins that you're not vibing with or that don't fit the feel you're going for anymore.
Your boudoir look and persona—What you'll be wearing for your shoot, outfit looks and "characters" you love, and makeup styles you're most attracted to.
One of the best parts of doing a Boudoir shoot is playing dress up! The right lingerie, clothing, and accessories will empower you with the confidence to rock your body during your session. Different outfits can also help you tell different stories. You can search for lingerie specifically that you'd love to wear, but don't be afraid to broaden your search. Your favorite films, books, or even role-play scenarios can give you inspo and direction.
While you're looking for those perfect fits, keep these questions in mind:
Are there certain sexy looks you own or have been thinking about buying?

What side of yourself do each of these looks bring out?
Is there one side you want to show more during your session?

Do you want to play at your shoot and try something on for size?

What are some of your fantasies that you'd love to bring to life?
Some examples could be fantasies about baking or cooking in the kitchen, being a French maid, wearing leather and lace, or putting on something strappy and out of your comfort zone.

Do you identify with a specific era, celebrity, or lifestyle?

How can you embody that with clothes and makeup?
Think about music themes, retro/vintage feels, fine art sculpture poses, femme fetale films, and more!
Your Boudoir session is your time to SHINE. It's your time to bring to life and show off any sides of yourself and your personality that you want to. Above all else, my studio is a safe space for you to explore your personality and your body. So release your inhibitions, drop your layers, and ditch any built up self-shame. Now's your chance to express yourself however you damn well please!
Betsy's Pro Tip—When you're trying to pick the perfect outfits for your photo shoot it's easy to get in your head too much and start feeling overwhelmed. So be sure to schedule your Vision Board call so that we can help you get out of that loop! We are here to help you find the best lingerie looks for your Boudoir shoot before your session. So stop stressing and just remember—the focus is on YOU. Your wardrobe just plays a supporting role 🙂
Your interests and passions—Things, items, spaces, and ideas that represent and reflect YOU are a great opportunity for props in your boudoir shoot.No matter how much society might try, you do not fit into a neat little box. So this is the part where you pin pics of everything that makes you, YOU! I want you to show me all the different sides of yourself.
Think about interests and passions, big and small, inspirational figures, alter egos, or anything else that gets you fired up!
Who's your celebrity icon?

Do you identify with playful Marilyn Monroe, pinup naughty girl Jayne Mansfield, badass Béyoncé, classic Audrey Hepburn, spicy Sophia Loren, adorkable Drew Berrymore, or smoky mysterious Mylène Demongeot? This is a great starting point if you're feeling lost!
What's your happy place?

Where do you go (near or far, familiar or exotic) to let your guard down, be alone and have "you" time?

Do you have a daily or weekly ritual that's part of your routine?

For example, every morning before I get dressed, I go to my overstuffed chair by the window overlooking the yard, and sit in my undies and oversized cardigan listening to the birds chirp as I sip hot coffee in my favorite mug that says, "Nevertheless, she persisted."

What are some of your favorite things in this world?

Pin anything that brings a smile to your face, or that makes people think of you!For example, my "things" would be Star Wars, Douglas Adams books, my nerdy NASA tee I like to snag from my hubby, and pink champagne. 🙂
Knowing the hidden parts of your personality, or those sides you don't always show the world, lets me help you bring all of those sides out in your photos.
Betsy's Pro Tip—I love it when my clients bring along props for their session! Thinking about your interests helps you decide what props to prep before your shoot, so you're ready to go on Boudoir day. Friendly notice, though, that I don't allow animals, weapons, or children in my studio.
Bonus Boudoir Vision Board Tips
Now you know why a Pinterest board is a key tool in planning your Boudoir session and what kinds of pics to look for and pin. Before you dive headfirst into the Boudoir world through Pinterest, keep these final bonus tips in mind:
Start collecting inspo for your vision board as soon as i send you the link to your secret pinterest board. That will give you a chance to step back and reevaluate. .
Don't do it all at once.

Be sure to pin, come back, delete, pin some more, repeat.

There's no such thing as too much…

…but do try to avoid creating confusing clutter. Make sure your vision board really represents what you want out of the shoot.

This is a private Pinterest board.

Only you and I will see what's on your vision board, so don't be shy or afraid to express your sexy or even, *gasp*, kinky side.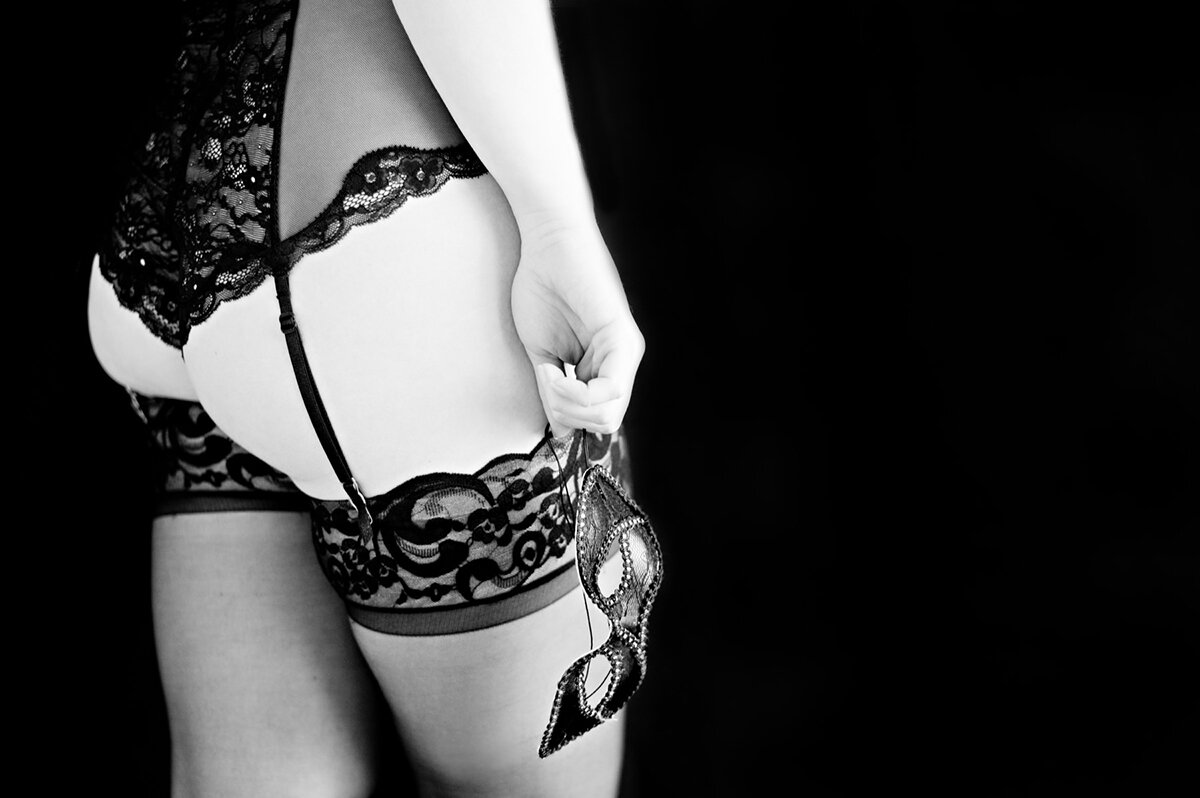 Make Your Boudoir Shoot Uniquely You
Using Pinterest to create a vision board is just one of the many ways you can find ideas and inspiration for your Boudoir photo shoot. Don't forget—if you're still feeling nervous about booking your Boudoir session in our Kalamazoo studio, I'm here to shine a light on what to expect at your Boudoir shoot.
From different poses to an array of outfits to the overall vibes you're looking for, my job is to guide you on this journey of re-discovering your sensual self. So, what are you waiting for, babe?