Kalamazoo Boudoir Session With Miss J
Are you looking for ways to learn to love yourself more?
We've started a Self-Love Revolution and it's spreading like wildfire! Read Miss J's client testimonial for inspiration and motivation.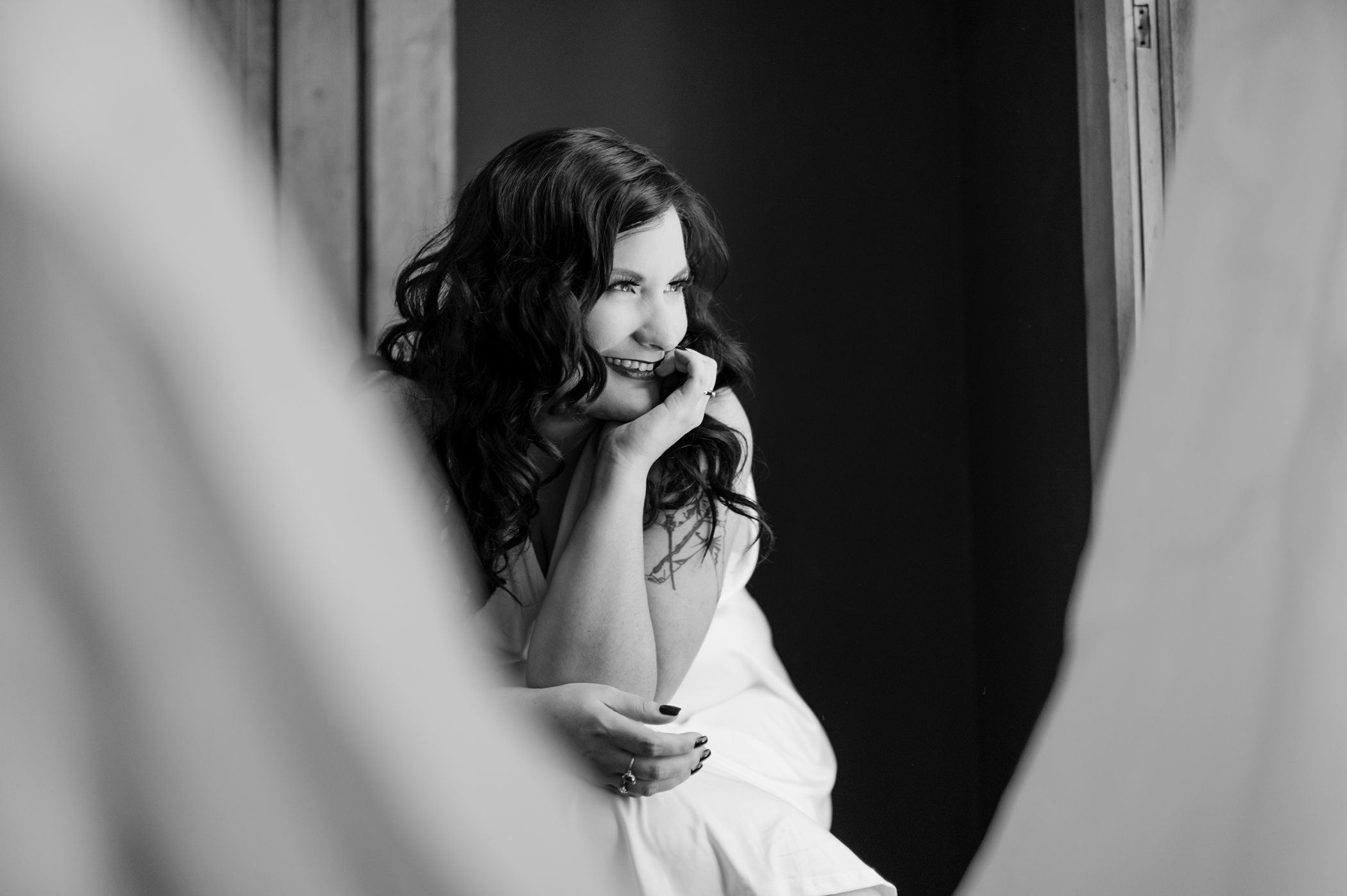 Tell us a little about you. We'd love to know as much as you're willing to share!
Hello! I work in an office by day and am an artist by night. I enjoy painting, drawing, knitting, watching spooky movies, and reading.
What is your motivation for doing a Boudoir shoot?
I have been on a self love journey in the past 18 months and I am doing this as a way to celebrate a different side of myself/express myself. I am also working on the process of apologizing to my body for not embracing her sooner.
What are 3–5 words to describe how your photos make you feel?
Bold, Strong, Happy
How do your photos make you feel empowered? Do they make you feel seen? Describe how you might see something you haven't seen in awhile (if you feel that way).
These boudoir photos have opened a door that has been closed for a long time. This experience has brought back the girl that I hid away and it has reminded me that I am magnificent!
You're hanging with your BFF. How would you describe your #1 favorite photo from your session to your best friend? What about it makes it your favorite photo?
This photo shows the light in my soul and my smile that I've dimmed for so long. It captures a sparkle that I didn't know I had.
What would you say to your BFF to convince them that they should do a GRIT&GRACE session too?
I would tell her it was the most revealing (emotionally and physically) experience I've had but it was such a fun and empowering journey.
If you're having a rough day and look at your photos, how would they change your mood? What would they say to you that would cause a shift?
They would remind me that I am 100% capable of anything and worthy of the same love that I give to others.
Did this surprise you or did you already have a positive relationship with that feature about yourself?
This was a surprise!
If someone stumbled across your album in 20 years, what would it say about you that makes you feel like someone should probably erect a statue in your likeness?
It would say that I was already statuesque so I might as well be a statue!

What do you feel you gained from this experience? Are you strutting your stuff? Do you feel this will have lasting effects for you?
This experience has given me a big ego! I feel like a superstar even after weeks have passed:)
Would you do GRIT&GRACE again? Tell us why! Is the world ready for you and your badass self again?
The world better watch out because I will definitely do it again
How are you feeling since your GRIT&GRACE session?
I have been feeling amazingly free and much more confident in my mind and body. There is a level of confidence that I didn't have before.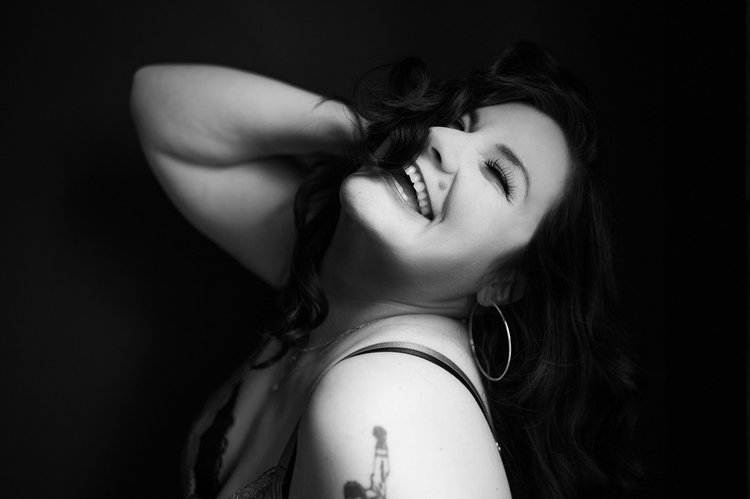 Has your session caused you to do anything differently in your life?
It has! I walk with my head up and I never used to do that. I am going after new experiences—I started pole dancing classes this month! I never would have done that before. I feel JOY expressing myself with my body and movement.
Did you have a favorite part of the experience?
My favorite part of my boudoir session in Grand Rapids, was the connection and comfort I felt with Betsy. I didn't feel pressured to do anything I didn't want to do, but she gave me the space to try new things, poses, and themes.
If there's one word you could use to describe your GRIT&GRACE Boudoir experience what would it be and why?
I would use the word metamorphosis. Out growing my cocoon and spreading my wings 🙂
Are you a G&G Alumni? How has your life leveled up since your shoot?
We'd love to hear!!
Share Your Lasting Effects With Us!