Kalamazoo Boudoir Session With Jenica
Are you looking for ways to learn to love yourself more?
We've started a Self-Love Revolution and it's spreading like wildfire! Read Jenica's client testimonial for inspiration and motivation.
Hey Goddess, what are 3–5 words to describe how your photos make you feel.
Loved, hot, real, connected, badass!!!
How do your photos make you feel empowered? Do they make you feel seen? Describe how you might see something you haven't seen in awhile.
I had no idea how HOT I was! These boudoir photos make me feel connected to who I was, who I am and most importantly who I am becoming. I feel closer to myself.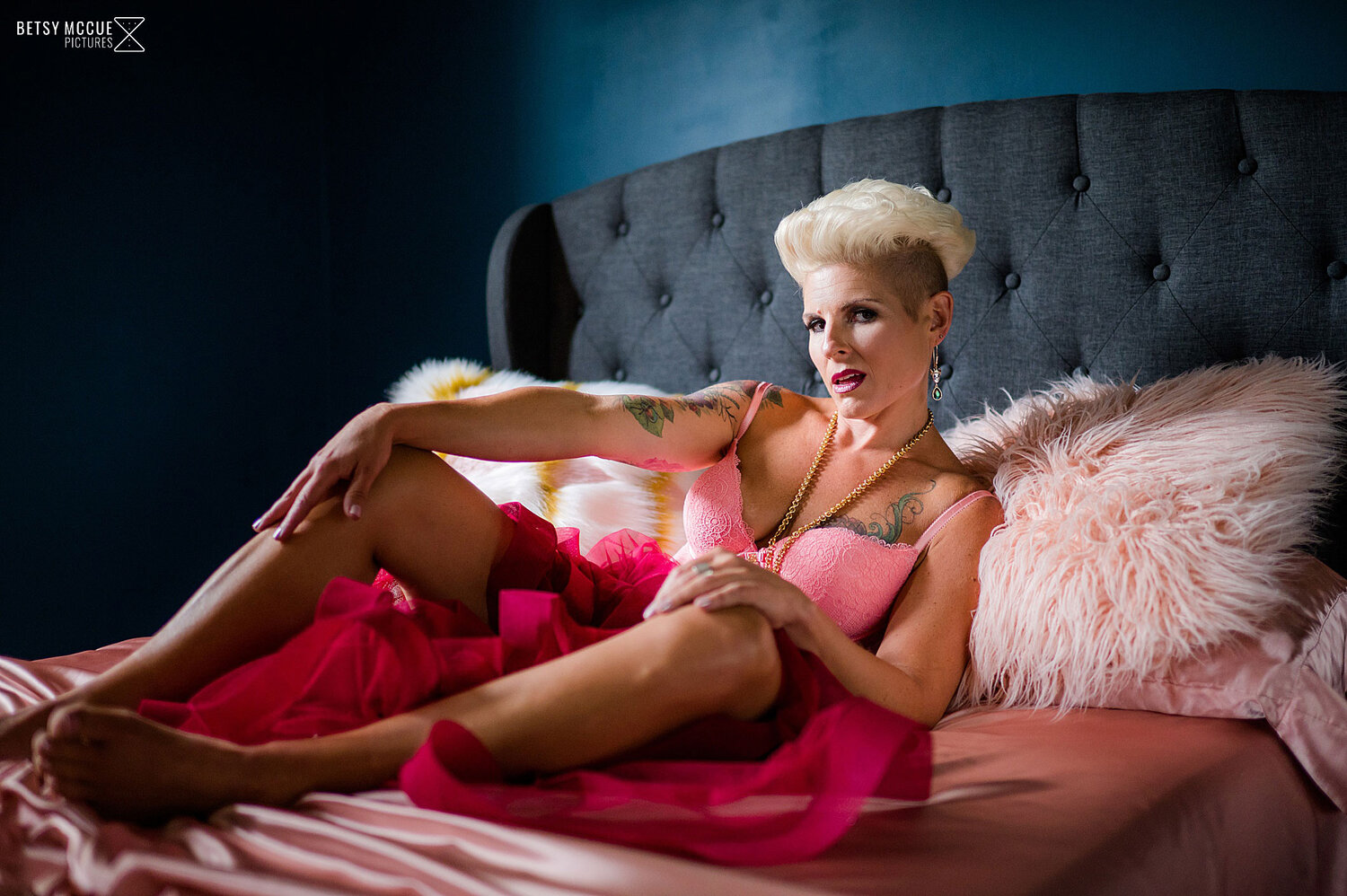 It's girls' night. You're with your BFF. How would you describe your #1 favorite photo from your session to your best friend? What about it makes it your favorite photo?
It's a photo of the back of me with my arms held out. When I look at this photo I think, "Here I am!" This means so much to me because I am finally discovering who I am and allowing myself to dig deep to uncover Jenica Delle.
What would you say to your BFF to convince her that she should do a GRIT&GRACE session too?
If you are ready to reveal yourself to yourself you need to step into this experience!
If you shared your photos with someone special in your life, what did they say that made you smile?
You are a badass!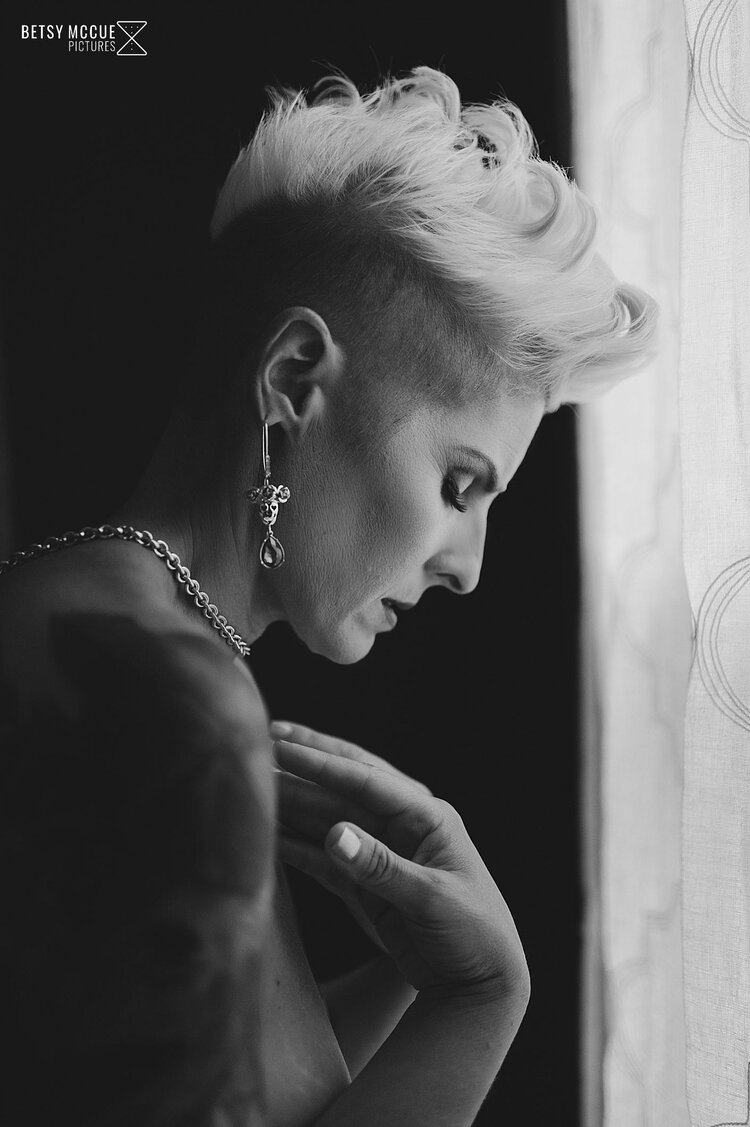 If you're having a rough day and look at your photos, how would they change your mood? What would they say to you that would cause a shift?
My photos are like a tool to use as a constant reminder to put myself first. They are the visual representation of all the best parts of me, from my vulnerability to my strength and even my sexy side which has been buried for a very long time. I plan to print a wallet size and keep in my purse so I can pull it out whenever I need to give myself a hug.
Do your photos make you see yourself differently in any way?
Absolutely, one hundred percent in almost every way! I honestly had no idea I was this sexy!
What features do your photos make you appreciate about yourself a little bit more?
The muscles in my back and my profile. My back muscles are the physical representation of my internal strength and profile is just beautiful and I needed to see that.
Did this surprise you or did you already have a positive relationship with that feature about yourself?
I never really liked my nose or my profile. I was shocked to find some of my favorites photos were of my profile, it's beautiful!
If someone stumbled across your album in 20 years, what would it say about you that makes you feel like someone should probably erect a statue in your likeness?
She experienced; therefore, she grew and became the badass she never knew she has always been!
What was your motivation for doing a Boudoir session? Would you do it again for the same reasons or different reasons?
I wanted to do something for myself to commemorate my divorce. I was originally going to take a trip to Charleston but decided not to due to upcoming college visits with my son. I was scrolling Facebook one morning when a beautiful black and white photo of a woman appeared in my feed. I decided to click and learn more. In the uncomfortable moment where I almost said "no" I decided to lean in and go for boudoir session in Grand Rapids! Little did I know this experience would create a complete shift in the tide of my life. I would certainly do this again but imagine my reasons may shift along with this new life I am creating.
What do you feel you gained from this experience? Are you strutting your stuff? Do you feel this will have lasting effects for you?
I have gained a connection with myself I have never had before and I see deeper into my soul. I am sexy…yep I said it…SEXY! Who knew?!
Would you do GRIT&GRACE again? Tell me why.
YES I would do it 100 times over! I am ever evolving, both in the physical and emotional sense. Why wouldn't I want to capture this journey and continue to build a relationship with myself?!