What to Wear to a Boudoir Photography Session
Do you want to express sensuality and creativity through photos yet can't decide what to wear to a boudoir photography session? For you to feel totally comfortable yet unapologetically fierce, we're sharing tips on what clothes, props, and accessories to combine for gorgeous boudoir outfits.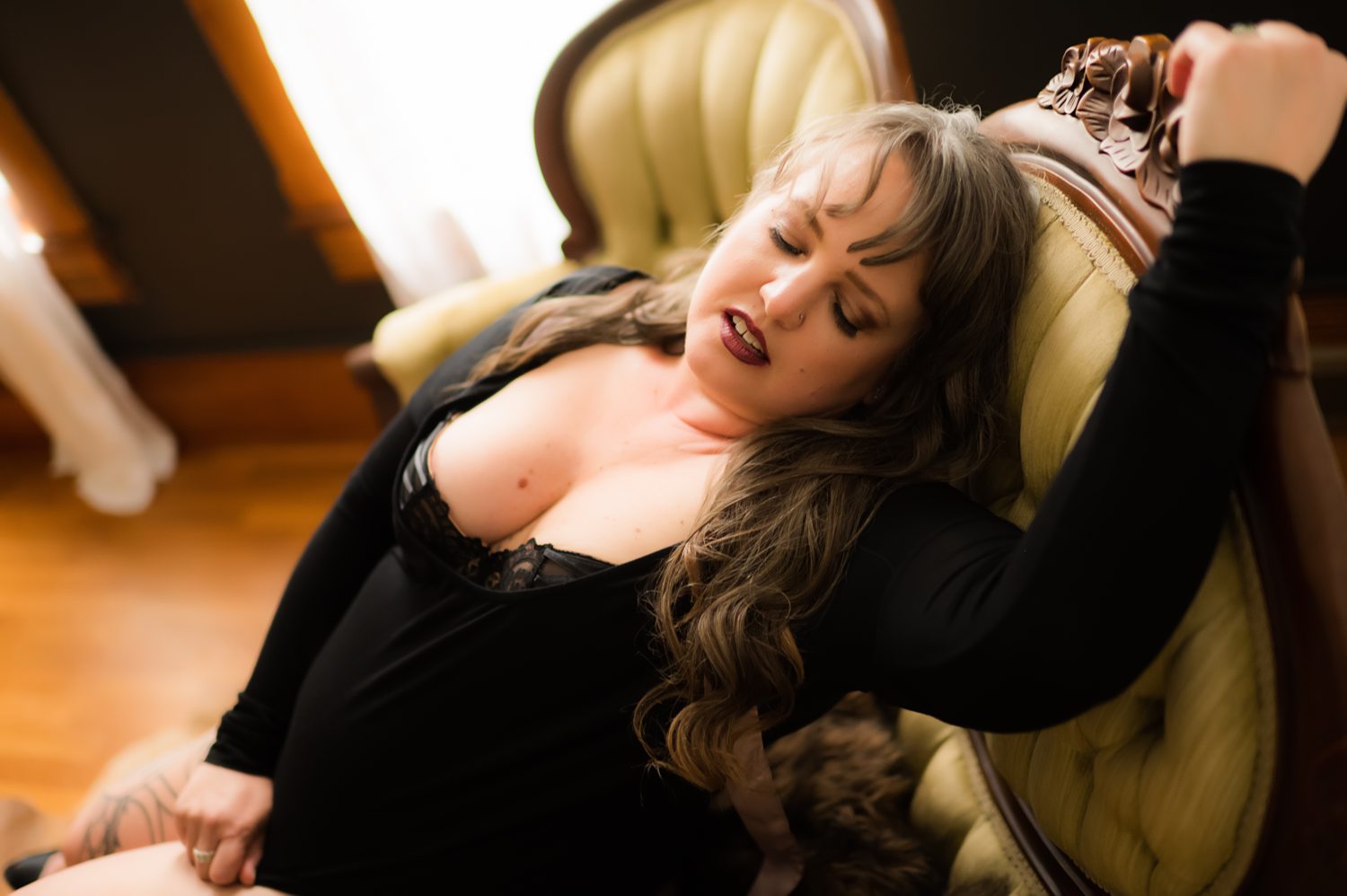 What to Wear to a Boudoir Photography Session
Bra and underwear sets and different lingerie styles are the most basic outfits for a boudoir photography session. You can also wear anything that makes you feel sexy, whether it is casual or nighttime clothes. Likewise, you can get creative by combining accessories and props like robes, stockings, and boots.
Even if you want to dress to impress, remember that the type of clothes you choose can impact your mood and self-esteem during the shoot. So, from sultry, elegant, to sporty, there are various combinations of outfits for a one-of-a-kind boudoir photography experience in Michigan.
Brassiere and Underwear
The bra and underwear set is a staple outfit for a boudoir shoot. It can be a simple little black set, sporty, or crocheted. Start with simple patterns, and then layer it with a kimono robe or stockings to add texture.
Your boudoir photographer will guide you in the best poses to showcase your angles and attractiveness. However, clothes can also help you achieve the sensuality and effect you want to project.
For example, you can consider high-waisted shapewear if you worry about your stomach region. In contrast, it's best to wear low-cut underwear when you want to frame and flaunt your tummy. Then, wear stilettos or thigh-high boots to lengthen your legs.
Lingerie
Lingerie is also a must-have for a boudoir photoshoot because it includes sleepwear, nightrobes, undergarments, and corsets that are fashionable and alluring.
You can start with a lace trim bikini, thong, or bralette for something cute yet flirty. Meanwhile, you can wear a bodysuit if you want to cover more skin.
Try high-cuts to draw the eye up and create the illusion of more slender legs. You can also opt for halters and racerbacks to highlight your beautiful shoulders.
Casual Clothes
Clothes for boudoir photography aren't always skimpy or have less fabric. Depending on your style, you can also wear clothes that aren't too revealing.
Coat: Have a large coat that's been sleeping in your closet for a while now? Drape it over your shoulders, and wear it along with your favorite pumps for a mysterious and edgy look.
Blazer or jacket: Put outdoor vibes and extra attitude to your style by wearing a fitted blazer, a men's blazer, a jean jacket, or a leather jacket over a teddy lingerie set.
Tees, crop top, tank top: Go braless and wear an oversized shirt, crop top, or tank top. Pair it with cheeky underwear and high socks for a sexy and laidback look.
Jersey: Grab your team jersey or your partner's cardigan for a sporty look. This is perfect if you want to use your boudoir pictures as gifts for your special someone.
Skirt or short dress: Leather skirt, unzippered black dress, backless red dress, or short slip dress can emphasize your curves without being too revealing.
Sheer clothes: You can also wear an unbuttoned blouse or sheer camisole with mesh underwear or denim shorts. Go for asymmetrical necklines or lower cut tops to highlight your chest.
Sentimental Garments
Did you know that people only wear about 50% of their wardrobes regularly? This is partly because people like to keep sentimental items. Scheduling a boudoir photoshoot is the perfect chance to rummage through your wardrobe and bring out vintage garments.
Maybe you already have an engagement shoot, yet you want to pamper yourself with a solo boudoir shoot. Another unique boudoir photography outfit idea is to wear clothes that have special meanings to you.
For instance, wear your wedding veil, then pair it with lace underwear and stockings. It can even be a hand-me-down full-length robe that's been in your family for generations.
Accessories and Props
When it comes to boudoir photography, no clothes can sometimes be the right look. While some people like to take some nude shots, you can still cover yourself using props. Accessories also serve as good layering items.
For instance, you can drape a sheer shawl over your naked body, so the boudoir photographer can still highlight your silhouette. You can also be daring by using fur blankets or pillows to hide body parts while revealing most of your skin.
Accessories such as long necklaces, pearls, chokers, hats, gloves, pantyhose, garter belts can put dimension to your boudoir outfits. Finally, use masks or blindfolds for an extra sultry look.
Conclusion
Now that you have the right clothes, it's time to book your boudoir photography session in Grand Rapids! Remember, wear clothes that will make you feel sexy yet comfortable, and this would radiate in your boudoir photos. If you still need help choosing clothes, let a professional boudoir photographer guide you.